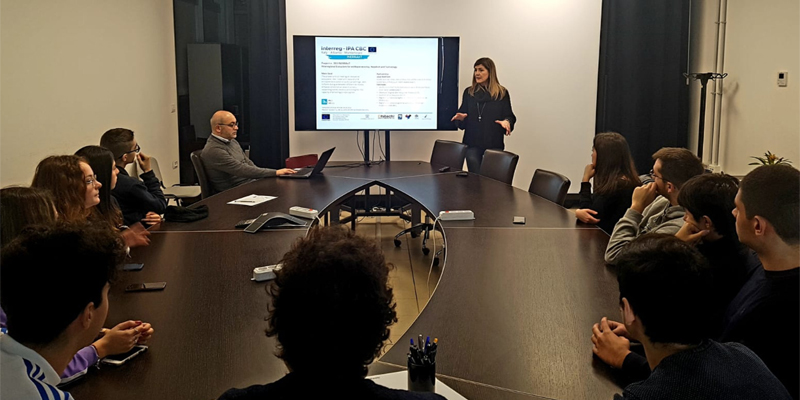 INERRAnT at the Days of Promotion of Scientific Culture in Lecce, 4th appointment
Overview
The INERRAnT Project has been presented to the students of the Scientific High School "G. Banzi Bazoli" of Lecce (LE), guests of DHITECH at the Campus Ecotekne of the University of Salento. 
It's the fourth appointment for the students of the Schools of Salento which has been carried out as part of the "Days of Promotion of Scientific Culture", now in its 4th edition, promoted by the Construction Service, School Network Programming and Provincial Heritage of the Province of Lecce. 
Students have been hosted by the DHITECH's representatives who illustrated the main activities and Research Projects of the District, including the INERRAnT Project, as well as the Technological Building that hosts many Companies and Research Bodies. 
During the day, students also took part in presentations and workshops at Companies belonging to the DHITECH's Ecosystem.