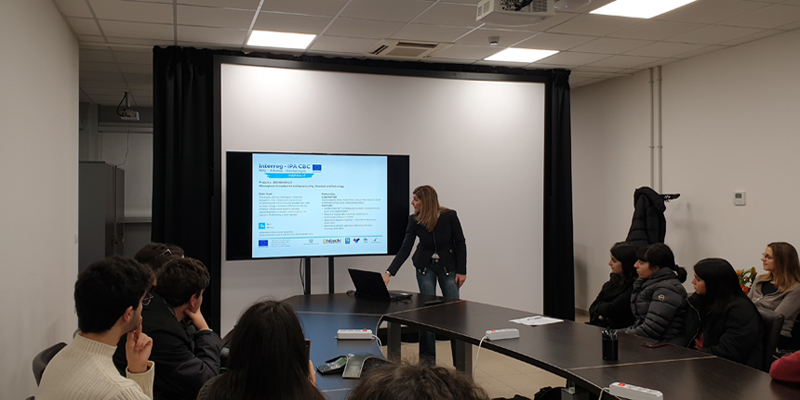 INERRAnT at the meeting with students of Economics of University of Salento
Overview
The INERRAnT Project was presented to 34 students of the Course on Technology of Production Cycle of the Department of Economics - University of Salento who were today guests of DHITECH.
The students, accompanied by Prof. Stefania Massari, were greeted by the DHITECH representatives who illustrated the District's ecosystem, the main activities and innovation projects conducted and underway, including the INERRAnT Project, as well as the Building Technology that hosts Member Companies, Supported Companies and Research Bodies.
During the day, the students also participated in detailed presentations at the laboratories of the companies Apphia Srl, ZeroDD Soc. Coop. and of the CNR-ISASI Research Institute (Institute of Applied Sciences and Intelligent Systems), which illustrated to the students, also through interactive methods, the ongoing innovation activities and projects.